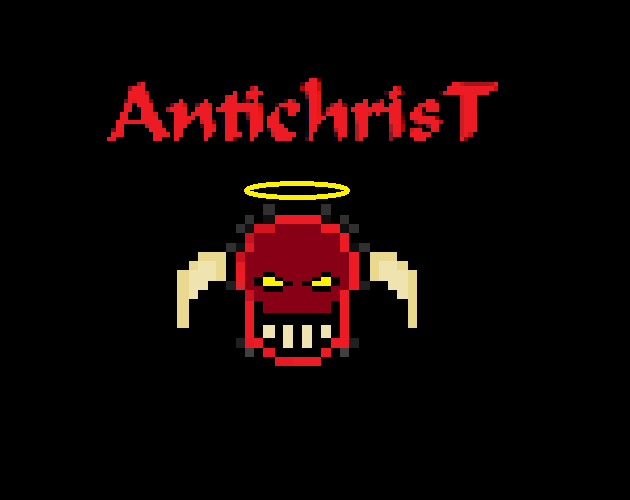 Antichrist (demo version)
A downloadable FPS for Windows
This is a small demo version of the game called Antichrist, created by devils in hell's kitchen. The demo version includes a backstory, a tutorial level, a regular level, and a boss.
Difficulty level: Heavy Metal Jesus.
Gameplay: nothing special, run, kick enemies, do desh, use a chainsaw for the only correct purpose: we cut enemies, and at the same time try not to get into bugs ._.

Plot: for show.
In this game is all just as crooked and ridiculous). In this game you are almost the same as all those who go against you, the benefit of a native double-barreled shotgun with a flamethrower never fails, with rare exceptions. All weapons have an alternative mode.
What will be in release version:
-12 weapons
-7 unique worlds
-heavy bosses
-lots of monsters
-New mechanics
We really hope that this project will be interesting to people and will be completed.

Controls:
WASD: move
F: kick
1/2: change weapons
LMB: regular shoot
RMB: alternative shoot
SHIFT: dash
Z: use chainsaw
Developers: 3D artist - _Diablo_; Soundtrack - FanaticalProductions ("Odious" album); Gameplay: _Diablo_. Gameplay video by Z9GAMES NETWORK
Install instructions
Download the archive
Unpack the archive
Download special font
Launch menu.exe
Enjoy (may-be)